HELMUT LACHENMANN
MY WAY
A FILM BY WIEBKE PÖPEL
IT'S NOT ABOUT NEW SOUNDS.
IT'S ABOUT CONTINUALLY READJUSTING OUR WAY OF LISTENING.
HELMUT LACHENMANN
THE FILM
The composer Helmut Lachenmann, born in Stuttgart in 1935, has shaped contemporary music worldwide over the past 50 years with his "Musique Concrète Instrumentale" – a unique "noise music" in which violinists use all parts of their instruments, trumpeters crackle with baking paper, and water-filled horns are played.
The award-winning documentary approaches this music and its protagonist in a very personal, engaging and often humorous way. It shows Helmut Lachenmann rehearsing with musicians and conductors. It offers a glimpse into this extraordinary artist's mind and into the adventures of his creative work – in a phase of life in which the end is becoming increasingly tangible. Above all, the film thrives on the captivating personality of the composer himself, who grows dear to our hearts with his affectionate manner, his self-irony and his Swabian humor.
We experience Lachenmann rehearsing with Sir Simon Rattle and the Berlin Philharmonic, at home in Leonberg, on the trail of his apprenticeship with Luigi Nono in Venice and at the Zurich Opera House, where his opera "The Little Match Girl" is impressively staged as a ballet. Finally, we accompany the composer to his refuge high above Lake Maggiore, to the place where all of his works are still being created today.
Written and directed by Wiebke Pöpel | Cinematography: Michael Zimmer
deBunt Film in co-production with SWR, funded by MFG Baden-Württemberg
+++ NOW AVAILABLE FOR STREAMING: https://vimeo.com/ondemand/lachenmann +++
(all countries except in Germany, Switzerland and Austria)
+++ Awarded with Deutscher Dokumentarfilmpreis 2021 (section music documentaries) +++
+++ Awarded as Best Film at DOCK OF THE BAY / San Sebastián +++
+++ Audience Award at UNERHÖRT! Filmfestival 2021 in Hamburg +++
+++ Awarded as "Best Biography of someone related to music" / Logcinema Music Film Festival 2021, Los Angeles +++
+++ Nominated in the category "Music and Dance" at Master of Art Film Festival 2022 in Sofia / Bulgaria +++
+++ Nominated for "Best Foreign Origin Music Documentary" at Bare Bones Film Festival 2022 in Muskogee, Oklahoma / USA +++
+++ Nominated for Best Music Documentary at Raindance Film Festival 2021 in London +++
+++ Official selection / JIMFF Film Festival 2021 (Jecheon, South Korea) and Portland Film Festival 2021+++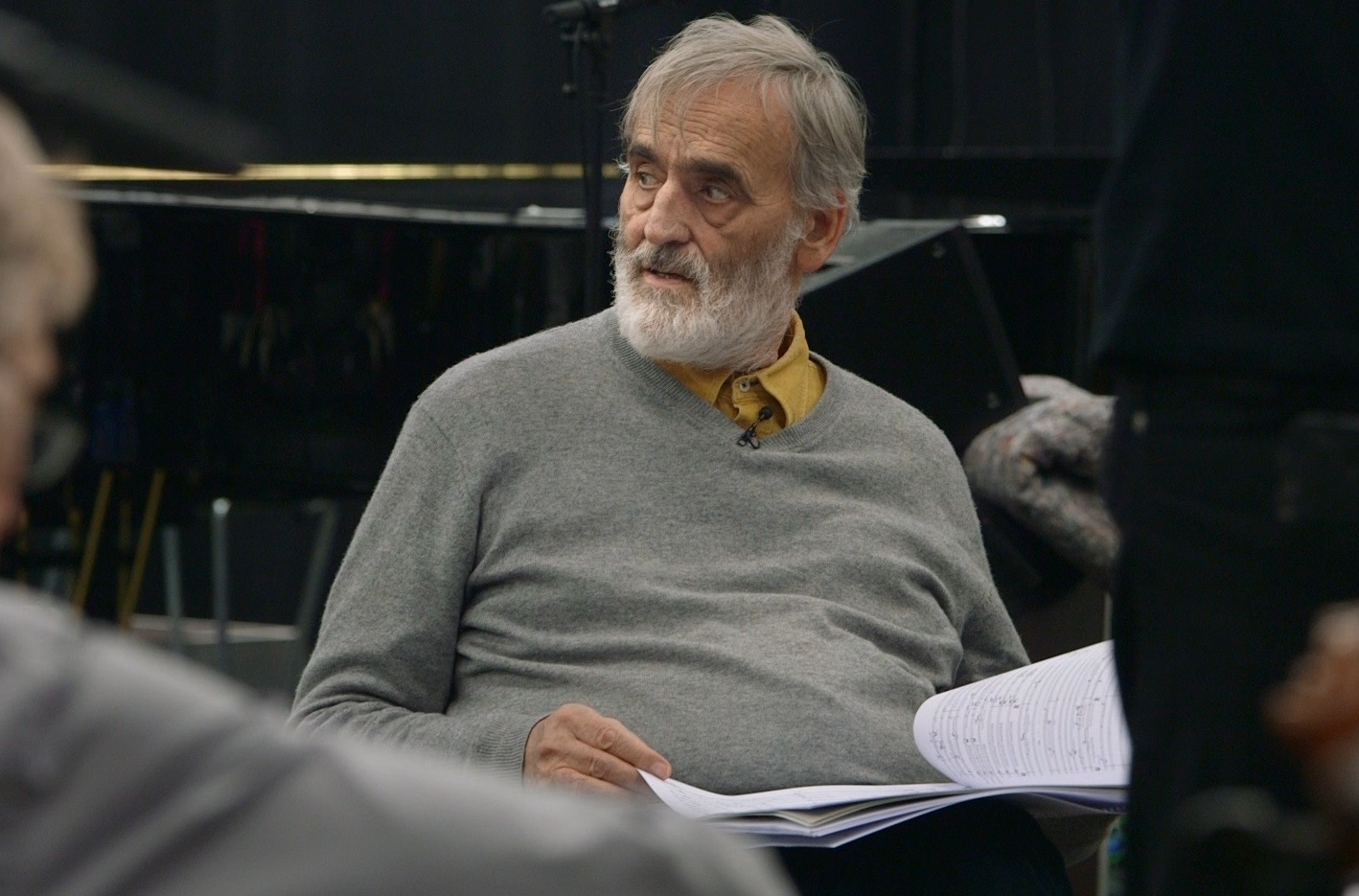 PRECISELY BECAUSE WE ARE SUPERFLUOUS, WE ARE INDISPENSABLE.
ART IS WHERE, BEYOND EVERYDAY LIFE,
WE REMEMBER THAT WE ARE SPIRITUALLY GIFTED CREATURES.
AND THAT IS WHY WE EVEN WALK AROUND ON THIS EARTH!
HELMUT LACHENMANN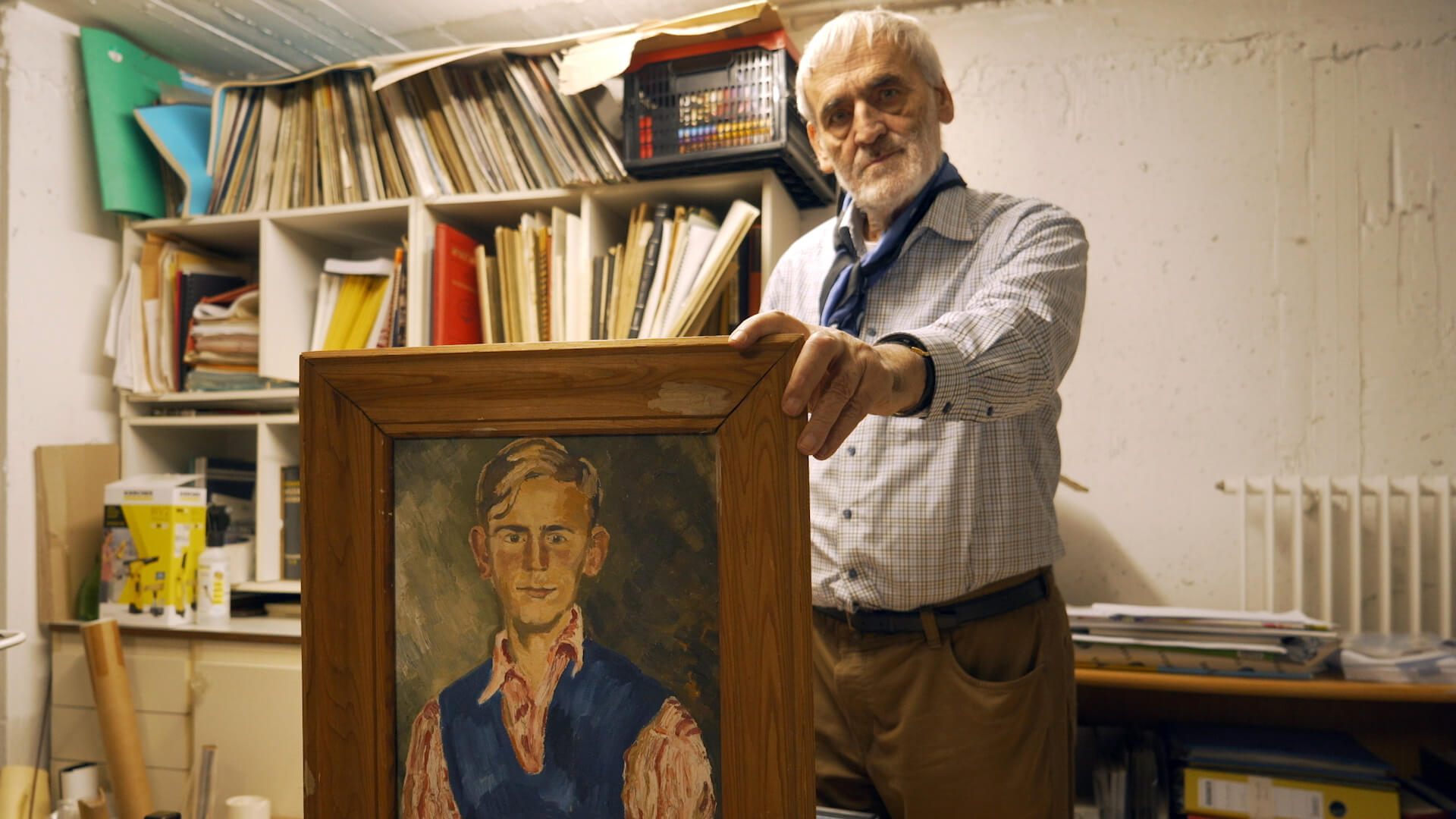 AGAIN AND AGAIN I USED TO HEAR,
MR. LACHENMANN, WHAT YOU ARE WRITING IS NOT MUSIC! –
I SAY: WONDERFUL, FINALLY NO MUSIC! SO – WHAT IS IT?
HELMUT LACHENMANN
HELMUT LACHENMANN
With his "Musique Concrète Instrumentale", which cannot be grasped by classic criteria such as harmony, melody and rhythm, Helmut Lachenmann has been challenging the listening habits of his audience since the late 1960s: "Anyone who slams the doors and leaves the hall has understood my music." By confronting the unfamiliar, he wants to provoke a new way of hearing, a critical perception of what surrounds us.
The internationally renowned composer and author of numerous music theory texts is now 85 years old and is far from resting on his life's work. He's still searching, crossing boundaries and daring to break new ground in music – only to find his own way in it again: "Beware of just strolling around in this paradise of sounds or noises… you must eat the forbidden apple!"

WIEBKE PÖPEL DIRECTOR
The filmmaker Wiebke Pöpel has developed numerous dance films and artistic documentaries in her own visual language over the last 20 years, for which she has received several awards.
From 2015 to 2018 she realized the award-winning DVD series "Lachenmann-Perspektiven" (produced by Musik der Jahrhunderte, published by Breitkopf&Härtel). During this project the idea for the 90-minute documentary "Helmut Lachenmann – My Way" was born. www.wiebke-poepel.de
WHEN I FIRST CAME TO THE PHILHARMONIC,
I THOUGHT WE MUST PLAY LACHENMANN'S MUSIC
– BUT THEY WOULD HAVE COME TO THE REHEARSAL
WITH A CROSS AND GARLIC!
SIR SIMON RATTLE
HELMUT LACHENMANN – MY WAY
D/IT/CH 2020, DCP, 90 MIN, 16:9, DOLBY 5.1

A FILM BY WIEBKE PÖPEL
WITH
HELMUT LACHENMANN
SIR SIMON RATTLE / BERLIN PHILHARMONICS
BRAD LUBMAN / ENSEMBLE MODERN ORCHESTRA
BAS WIEGERS / PHILHARMONIE ZUIDNEDERLAND
EMILIO POMÀRICO / RUNDFUNK-SINFONIEORCHESTER BERLIN
SYLVAIN CAMBRELING / STAATSORCHESTER STUTTGART
CHRISTIAN SPUCK / BALLETT ZÜRICH, MATTHIAS HERMANN / PHILHARMONIA ZÜRICH, RAPHAEL IMMOOS / BASLER MADRIGALISTEN
ORCHESTRA SINFÓNICA DO PORTO, CASA DA MÚSICA
YUKIKO SUGAWARA, YUKO KAKUTA
ARDITTI QUARTET
AMÉI QUARTETT
ET AL
CINEMATOGRAPHY MICHAEL ZIMMER
2nd CAMERA WIEBKE PÖPEL
WRITTEN, DIRECTED, EDITED BY WIEBKE PÖPEL
DRAMATURGICAL ADVICE ANDRES VEIEL
ARTISTIC ADVICE MIRELLA WEINGARTEN
EDITORIAL SWR KARL THUMM

SOUND DESIGN BETTINA BERTÓK
SOUND SYNCHRONIZATION ANDREAS BARNOWSKY, JOHANNES KELLIG, VLADIMIR BERTÓK
DIALOGUE EDITING, SOUND MIXING MICHAEL THUMM
BAUER STUDIOS, LUDWIGSBURG

COLORIST SALLY SHAMAS
GRAPHICS MARINA DAFOVA
ENGLISH TRANSLATION MIMI PÖPEL
PRODUCTION DEBUNT FILM, WIEBKE PÖPEL
PRODUCTION ADVISOR ANDREAS GOLDSTEIN
PRODUCTION ASSISTANT HELKE VAN BALLEGOOY
SPECIAL THANKS TO
HELMUT LACHENMANN
ANDRES VEIEL / MIRELLA WEINGARTEN / CHRISTINE FISCHER
AGENTUR ASCONAS HOLT / AGENTUR CARSTEN WITT / ARCHIVIO LUIGI NONO / BURKHARD SCHLAGOWSKI, AMANDUS-ABENDROTH-GYMNASIUM CUXHAVEN / BASLER MADRIGALISTEN / BERLINER PHILHARMONIKER / BREITKOPF UND HÄRTEL / CONCERTZENDER / DEUTSCHE RADIO PHILHARMONIE SAARBRÜCKEN KAISERSLAUTERN / DIGITAL MASTERS STUTTGART / DEUTSCHLANDFUNK KULTUR / ENSEMBLE MODERN ORCHESTRA / INTERNATIONALES MUSIKINSTITUT DARMSTADT / MUSIK DER JAHRHUNDERTE / OPERNHAUS ZÜRICH / ORQUESTA SINFÓNICA DE MUSIKENE, SAN SEBASTIAN / ORQUESTRA SINFÓNICA DO PORTO, CASA DA MÚSICA / PAUL SACHER STIFTUNG / PHILHARMONIE ZUIDNEDERLAND / RUNDFUNK-SINFONIEORCHESTER BERLIN / SEBASTIAN KLEIN FOTOGRAFIE / STAATSORCHESTER STUTTGART / STADTARCHIV STUTTGART AND TO EVERYONE INVOLVED
WITH THE KIND SUPPORT OF

CO-PRODUCED BY